Generally, all business owners have business growth as a goal they would like to achieve. HVAC company owners are no different. A business owner's primary goal over the years would be to ensure that they build a valuable and profitable company that achieves steady and continuous growth as the years go by.
In 2022, there are several hundred HVAC companies on the market across Canada, and the demand for heating, ventilation, and air conditioning is growing all over the country.
As the demand for HVAC services rises, there are many growth opportunities that can be taken advantage of. If you're interested in growing your company and keeping up with the competition and perhaps thinking of selling your HVAC business someday, several things need to be considered.
One of the main things any growing company needs to do is to establish a growth plan. A growth plan would help you, as a business owner, to understand what your company needs and what changes need to be implemented to get your business to reach the levels of growth you're after.
Read ahead for a detailed and comprehensive guide on how to plan your HVAC company's growth and ensure that your company can keep up with the competition.
1. Consider The Kind of Company Culture You Want to Foster
One of the first things you need to keep in mind when trying to grow your business is that your business would be nowhere without the people you employ. It is important to foster a company culture that is geared towards growth and to ensure that all of your employees aspire to that culture of change.
As a business owner, you need to take your leadership skills to the next level by passing down those skills to your employees. Not only do you have to set a precedent for hard work and determination, but you have to ensure that your employees feel loyalty and ownership in the business.
As a leader, you must make yourself available to your employees and break down the idea that higher management is unreachable. By fostering a great culture in your company and amongst your employees, you can better grow your team and retain your employees for longer periods.
Consider opening up channels for strong and effective communication within your team and conducting check-ins to ensure that your employees are satisfied with the company.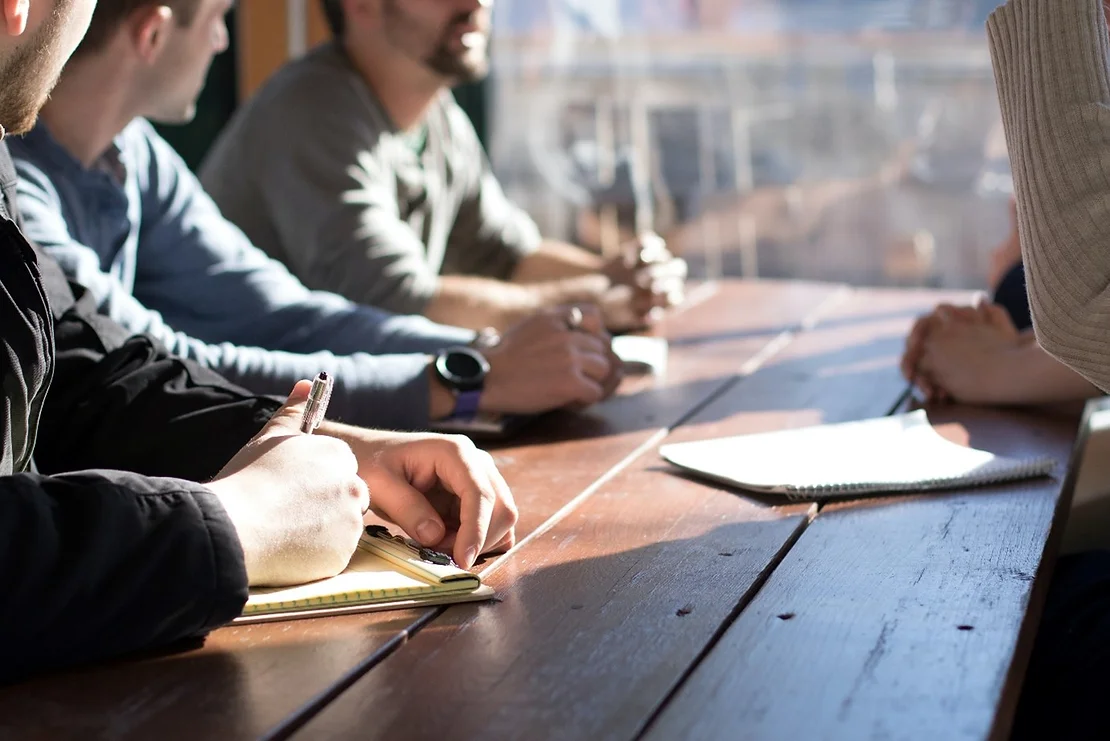 Fostering a company culture that focuses on growth
2. Build A Financial Model and Set Financial Goals for The Future
It is essential to look at previous financial trends and build a strong and reliable financial model for the future. By looking at old numbers and seeing how much money you have been pouring into your business and how much profit you're making, you can set reasonable financial goals you hope to achieve as your company grows.
For example, if you want to set a goal of doubling your profits in the next four to six months, you need to map out how you will achieve that with your HVAC business. You can consider your average revenue from HVAC installations and repairs and then set a number that will be needed to reach your desired level of revenue. Your financial model should also consider how much you need to pay your employees and how much money is going into purchasing equipment, transport, and other cash flows.
Another thing to consider when building your financial model is planning out and projecting future growth so that you do not end up in a situation where you have more jobs lined up but not enough money to acquire the parts needed to complete the jobs or any other such situations.
3. Set A Competitive and Profitable Pricing Structure
As an owner of an HVAC business, you must know how competitive the market is and how many businesses you're competing with to provide your services. One of the biggest downfalls of companies that provide HVAC and other construction services is incorrect pricing.
HVAC companies charge rates at a wide range depending on the kind of services being provided (residential or commercial) and the area you're providing those services in. You may think that you can find out what your competitors are pricing their services at and price yours at similar rates, but that is not the way to achieve maximum profits.
When setting your pricing structure, it is important to take into consideration all of the overhead costs you incur on every job. Once you've considered all of your costs, you also need to consider the profit margin you require to maintain the growth you're aiming for.
Many businesses fail because of either overpricing or underpricing their services. It is important to look at the bigger picture and consider all of your costs and financial goals while setting the pricing for your HVAC services.
4. Reorganize The Structure of Your Company
A big majority of HVAC companies start out small and consist of just the owner with a small team of construction workers. As you start to grow and expand your business, you can expect to have larger or multiple teams, as well as more support staff and administrative workers.
Therefore, it is essential to understand that, as the business owner, you cannot reasonably control all aspects of the business or have a personal, micro-managing role over all of your employees and the different parts of the company. As the company grows, you need to grow with it and ensure that you have a supporting managerial staff.
As your company grows, you have to reorganize the structure of your company continuously. This means reevaluating how many construction employees you need, how many support staff are needed, how to divide responsibility, and establishing a chain of command. As you introduce new roles in the company, you have to ensure clarity in what is expected from your employees and who is responsible for what work. With more managers and a transparent chain of command, you can ensure a higher quality of work and better-satisfied clients.
5. Market Your Business and Make It Recognizable
There are dozens of HVAC companies available in most cities and regions, meaning that there is a small pool of customers and very high competition. To grow your company, you need customers and clients. To ensure this, you need to market your business and make it recognizable.
Do not underestimate the importance of having a recognizable brand. Most customers in your region should be able to recognize your company simply from the name or the logo. One way to do this is by advertising your company's name or logo on your equipment, workers' and technicians' uniforms, and your company cars and trucks. By doing this, you are making your company recognizable by sight and distinct from other HVAC companies in your region.
Also, ensure that you are making the most of digital marketing and that you have an optimized and easy-to-use website. Most customers rely on websites and Google reviews to rank different companies and choose which ones to hire. As such, allocating a certain budget for online marketing and search engine optimization (SEO) is very important. Your website should also have up-to-date information on your services, pricing points, and how to get in touch with your company.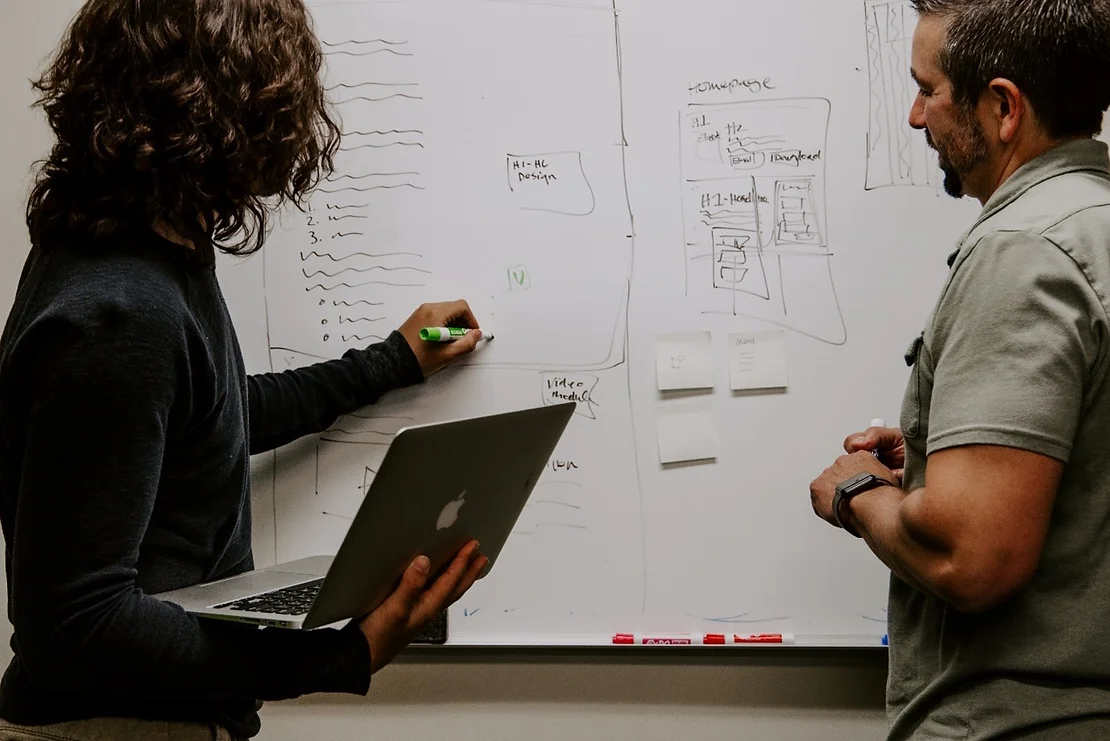 The importance of an easy-to-use website
6. Build A Confident and Reliable Team of Technicians and Workers
Your HVAC business relies on the technicians and construction workers you hire more than management staff. To achieve growth, you need to have a confident, strong, and reliable team. Whoever you hire will be representing your company to your clients.
In order to build a strong team, you need to provide support to your employees and keep them happy, satisfied, and well-trained. Every process stage needs to be considered and improved upon, starting from hiring to training to the benefits and development you offer your employees.
Offer your team lots of training and development and show them the opportunity for growth within the company through promotions and other incentives. This is essential in increasing your employee retention and creating a loyal team.
Because of the high level of competition in the market regarding HVAC services, several businesses might try to poach your team and your well-trained workers. Therefore, you need to ensure that you are retaining your employees and not losing them to other companies that may offer better pay, incentives, and benefits.
7. Consider Strategic Business Acquisitions and Mergers
And finally, another way in which you can grow your HVAC business is through acquiring another HVAC business that is on the market or merging with another similar company. Buying a business and incorporating it into your existing business is one of the mechanisms that some business owners employ when looking for quick growth.
However, you need to consider different businesses and acquire a quality business that would help increase your profitability and add value to your existing company. The first step you need to take when considering buying another business is a business valuation. A business valuation can give you a clearer idea of the value of the business you are thinking of buying, not just in terms of real estate or monetary or tangible assets, but in terms of understanding whether the company you're hoping to buy would work well with your already existing business.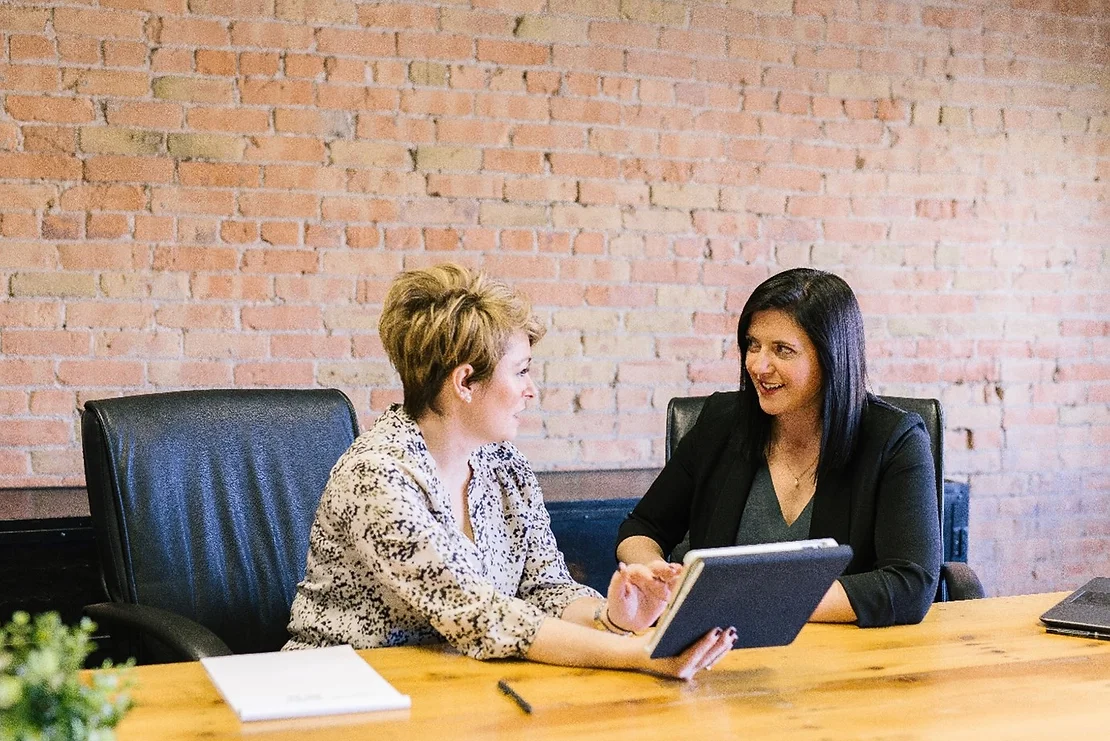 The importance of an easy-to-use website
Overall, 2022 has been a good year for HVAC businesses and other construction businesses and companies so far. The market is ripe for growth, and by taking the proper steps, you can ensure that your business is one of the top ones in your region.
Do consider all of the steps we have outlined above on how you can ensure your HVAC company's growth and ensure that your company can keep up with the competition in the market.
N3 Business Advisors – Mergers & Acquisition Services for Construction Companies
N3 Business Advisors is a company that provides Mergers and Acquisitions advisory services to small and mid-level construction companies based in Ontario, Canada.
If you are interested in growing your construction company, be it an HVAC company or any other kind of business working in the construction market, get in touch with us for our help regarding business sales, valuations, buying a business, acquiring, or merging, etc.
As an advisory business, we are well equipped with a team of over 30 experienced professionals, including financial planners, valuation specialists, lawyers, financial analysts, HR advisors, and more. With decades of experience, we are prepared to help you grow your business in any way you require.
If you're looking for growth through mergers and acquisitions, we can also help you understand the businesses that are for sale on the market and which ones would be a good fit for you.
For more information, get in touch with us by visiting our website: www.n3business.com or give us a call at 647 967 4222 to schedule a confidential consultation.